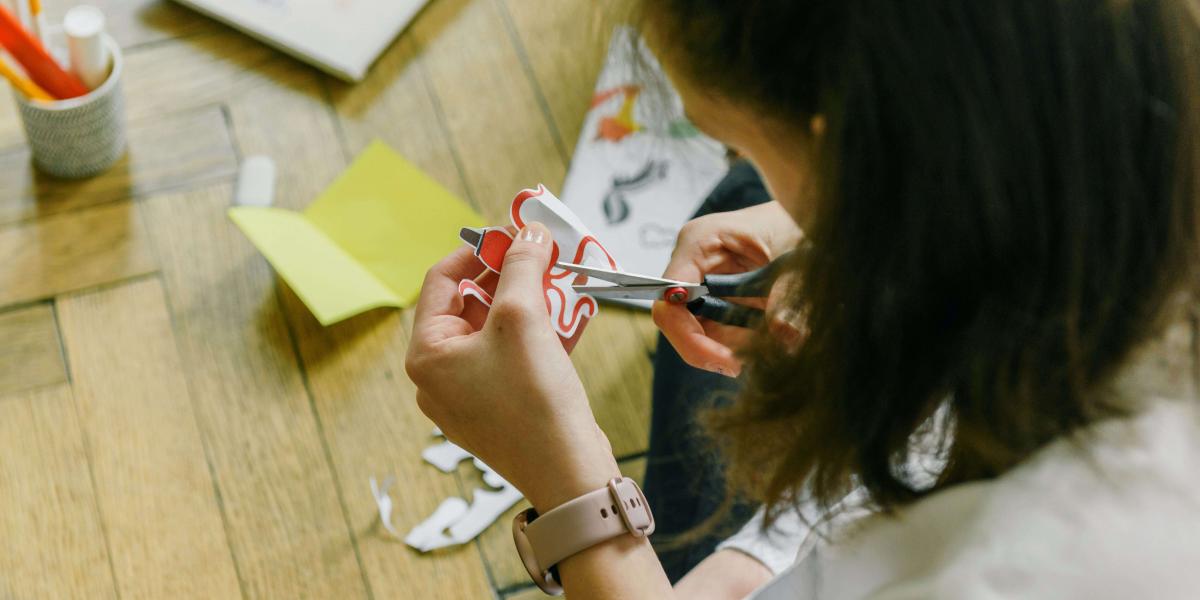 October 28, 2021
First 20 Days
The first days of school are always full of exciting firsts - first day outfit, first time meeting your teacher, first time meeting your classmates, first time using your new notebook.  At New Code Academy, our staff intentionally plan those first days to ensure students are set up to be successful learners and classmates in their online classroom communities.  
Relationship & Community Building
One of the most important elements of starting a new school year is helping students get to know each other and become a community of learners.  Our kindergarten through 8th graders start each day live as a whole class.  The morning meeting or advisory meeting typically includes a chance to greet each other, an activity to help bond the class together, and an opportunity to share and connect.  Teachers may also help set the tone for their learning community by reading books that focus on welcoming and belonging.  Additionally, across all levels teachers design time during the first days and weeks of school for students to be in small breakout groups solely to get to know each other by talking about themselves and playing games without the pressures of academic content.  Many teachers keep these small groups the same for an extended period of time to help students get to know a few classmates really well.  From this foundation our learning communities can grow together academically and socially.
Digital Literacy
Students who are learning online have to quickly become fluent in the tools at their fingertips. Just as in-person students learn how to navigate the halls of their physical school building or safely board the bus, online students learn to navigate their online learning spaces at the start of each year.  
New Code Academy students attend live instruction in Google Meets.  Our Kindergarten and First Grade students are directly taught a skill each day so they know how to use multiple features within Google Meet, including how to mute and unmute, turn off their video, and of course, hang up.  They also practice using non-digital tools like pencils, scissors, glue, and more.  All Students also eventually learn how to raise a hand, add to the chat, and respond to a poll, and more of the ways to interact within a Meet. 
Our students also learn about their learning management system.  At the Elementary level we use Seesaw; Middle and High School classes use Canvas.  Our middle school teacher team made sure students were set up for success by dividing up different tools within Canvas for each subject area and directly taught the students how to use the tools. In Language Arts they learned about how to post words, pictures, and audio to discussion boards as well as how to reply to a classmate.  In Math they practiced locating feedback from their teachers.  In Science they practiced using the communication toolsets like email and chat.  By the end of that week, students were more familiar with the tools they had available and teachers felt confident about planning learning activities that made use of those tools.  Middle School Language Arts teacher Ali Pekarna said, "I'm so impressed with my students' willingness to help each other out! When one of them has a tech question, I'll often just ask the class who can help, and then they share their screen and help figure it out."  Even when they are working on digital literacy skills, our students can be building on their connection as a class as well.
Rituals & Routines
Last but not least, teachers spend time teaching the daily and weekly rituals and routines.  Routines help students feel comfortable and safe; they spend less energy worried about what's next.  Focusing on routines also saves time explaining directions and answering questions throughout the year.  Online routines vary from class to class and between levels.  Examples of routines our students might learn include:
The rituals in morning meeting to greet their classmates
The procedures and expectations for different settings like whole group, asynchronous learning, and break out groups
The routine of following your schedule for the day, including changing Meets and making use of independent work time
The routine of having materials ready to go in your learning space, and putting them away at the end of an activity so they are ready to go for the next time
These three focus areas at the start of the year help launch our students into the year with the skills they will need to continue to grow and learn in their classroom community.