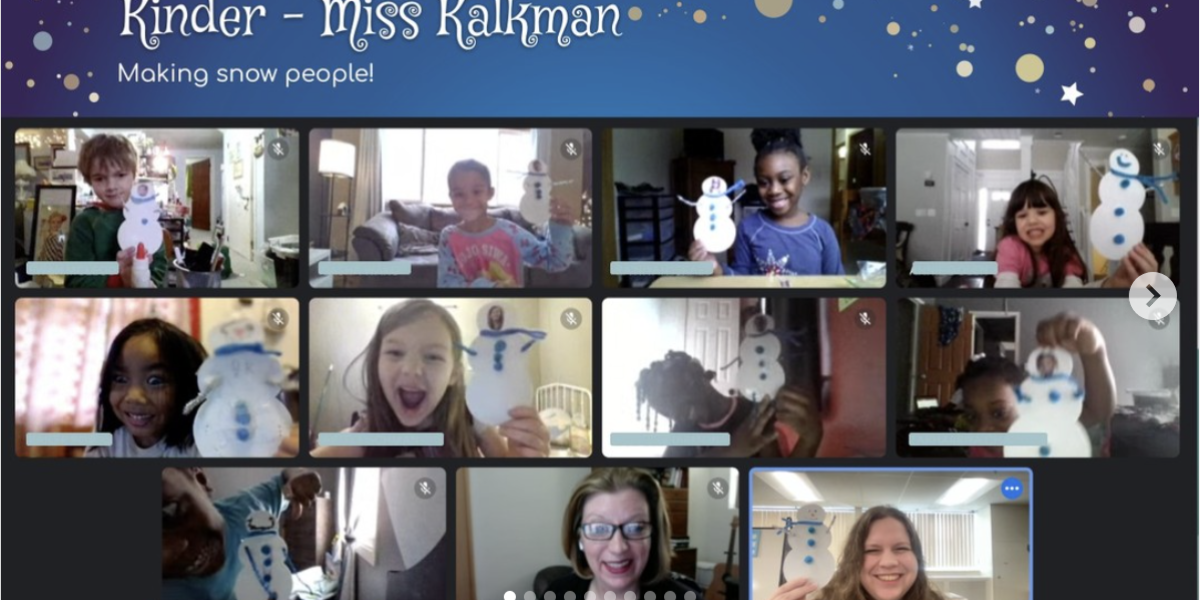 Online Kindergarten Computer Science Immersion with Family Learning Flexibility
Kindergarten is such an exciting step in your child's school journey and we're excited to be part of your family! New Code Academy is a fully online K-12 school. We offer curriculum aligned with Bloomington and Minnesota state standards taught by Bloomington Public School teachers. With a computer science focus, learning is designed to meet and exceed your high expectations.
A kindergarten mind is curious, and the potential for imagination and innovation knows no limits. We make learning fun! New Code Academy builds on the multi-year success of Bloomington Public Schools online classes, in cooperation with the University of Minnesota Learning + Technology Collaborative. 
We are dedicated to challenging, inspiring, and supporting all learners to achieve their hopes and dreams and thrive in a rapidly changing world.
We believe strong school-family partnerships are vital to our students' success.
We look forward to getting to know all of you!
Computer Science Immersion
New Code Academy understands the importance of starting school as a Kindergartener and works closely with our students and families to build a strong classroom and school community. NCA provides many opportunities for this, such as:
WONDERFUL WEDNESDAY
The Wonderful Wednesday schedule allows students to continue learning at their own pace, make choices in their learning, catch up on assignments if needed, and extend their learning in different ways. Teachers use time on Wednesdays to collaborate, develop fully online content, and organize hands-on materials for material pick up days. 
9:00-11:00  Synchronous morning meeting with class and teacher instructional time
11:00-11:45  Asynchronous assignments: students complete tasks provided by the classroom teacher
11:45-12:45  Asynchronous Lunch
12:45-3:20 Synchronous & Asynchronous learning options
Online virtual clubs
Face to face options at Washburn Elementary
Choice menus provided by classroom teachers
SCHOOL-WIDE EVENTS
Spirit Weeks
I Love to Read Month
School Rallies
Megabyte Spirit Wear Fridays
Monthly Virtual Family Nights
NEWSBYTES NEWS SHOW
We have a weekly student run news show where Kindergarteners develop and record content starting with a weather forecast and eventually recording an end of school year episode. 
Elementary school at New Code Academy is built around two types of learning in the schedule each day: synchronous, which takes place in real time with interaction between the teacher and students, and asynchronous, which happens without real-time interaction.
Synchronous time for our elementary students takes place on Google Meet and includes:
Community building
Whole-group focused instruction
Discussion
Show and tell
Small-group guided instruction and collaborative learning
Relationship building
News and updates
Games and fun
Asynchronous time uses learning channels, such as Seesaw. It's balanced between digital and non-digital learning activities, and might include:
Work time to complete assignments
Independent practice time
Recorded teacher video instruction
Feedback
Collaboration and sharing
Reflection time
Creation and idea development
Students are expected to participate in all synchronous learning times during the day and put forth an effort to complete daily asynchronous tasks at other times planned in the schedule. Parents/guardians are encouraged to contact the student's teacher if a child is struggling to complete asynchronous tasks each day.
A typical Kindergarten schedule looks like this:
MORNING
Morning Meeting
Whole Group Learning
Reading Stations
Play Break
Read Aloud
Writing
AFTERNOON
Lunch and Play Break
Specialists (physical education, art, music)
Quiet Time
Calendar/Math 
Closing Meeting
Our families are an important part of building our school routine and student online identity. 
Families should designate a learning coach for their student(s). A learning coach is a trusted adult that is available throughout the day to assist as needed. More help will be needed at the start of the year as we work with students to build routines and structures.
Families will work with a Digital Learning Specialist to learn how to navigate the system and contact with questions. 
Primary roles of the learning coach include:
Engage in communication with the teacher and school
Help your student establish and maintain a daily routine.
For example: Getting dressed, brushing teeth, and having breakfast can signal it's time for learning.
Encourage your student to take screen free breaks and play outside
Help your student stay organized both in their physical and digital environment.
For example: Help your student get out their supplies for the day/week.
Help motivate your student in their new learning environment.
Check in with your student about their school work.
LAUNCH YOUR FUTURE HERE
About New Code Kindergarten