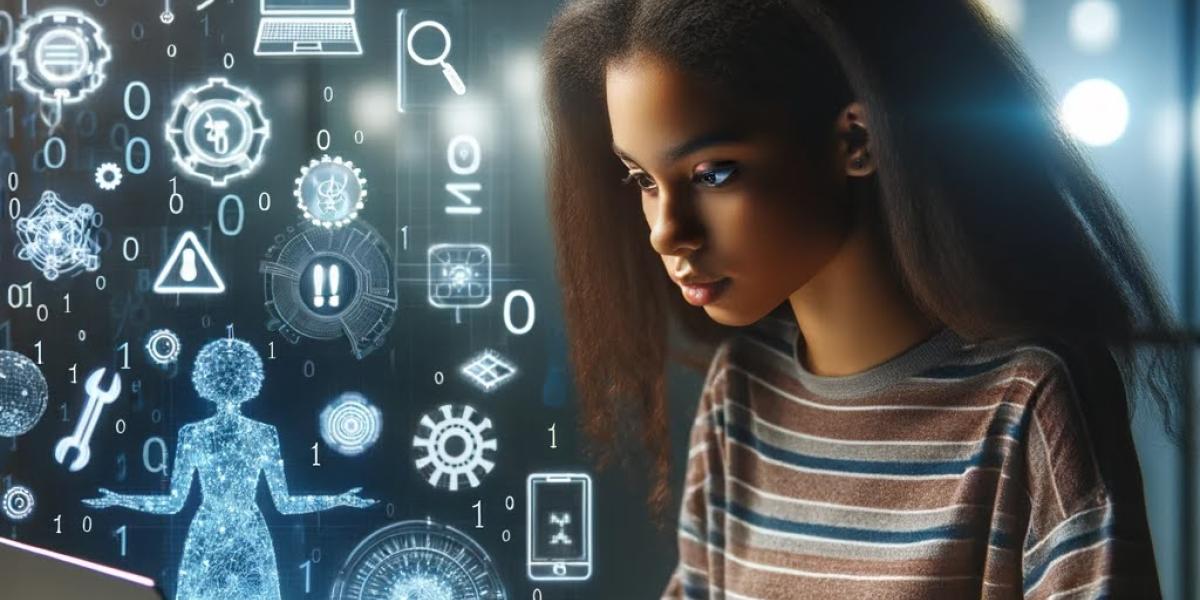 October 31, 2023
Computer Science Isn't Optional: Why Students Need it to Succeed
We admit it, we're biased about computer science education. New Code Academy was founded on the belief that through the connection of academics, technology and community, students thrive. We design dynamic new pathways in K-12 learning through computer science, giving students the opportunity to thrive in school and in their future. 
Why? Because we know there's a gap between the knowledge students are graduating with and the jobs available to them. A report by Microsoft showed that nearly 149 million new jobs will be created by 2025 in fields like AI, cybersecurity, data analysis, software development, and more. But as of October 2022, only 33% of these tech jobs worldwide were filled by adequately skilled workers. Education isn't keeping up. 
The best part about computer science education is that it benefits all students whether they plan for a career in technology or not. Today, practically every job benefits from technology. Careers that used to be considered low technology or tech-free now incorporate advanced computing (just take a look at modern farming equipment!) It's vital that all students develop their digital literacy as a foundational core skill, broadening their understanding and comfort with technology. 
And it's not just about jobs. At New Code Academy, we believe that every student should have access to computer science not only as a necessary skill for their future but because computer science has been shown to raise abilities in other areas like creativity, problem-solving, math, spatial reasoning, and more. All students benefit from the skills they learn through our computer science curriculum.
Why Choose Virtual School
We know choosing a virtual school is a big decision. We believe all students in Minnesota deserve the best of both worlds: the learning, friendship and fun of a traditional school, the certified educators and counselors, and the resources of a top-notch school with the flexibility to learn from anywhere in the state. Learn from home?? Definitely. Learn from the cabin? Absolutely. Bring learning with you anywhere you go. That's what we're talking about. Big city opportunities, even when you're lakeside. 

New Code Academy is an extension of Bloomington Public Schools and is certified by the Minnesota Department of Education. Our curriculum is a high-quality, standards-aligned online learning experience created and taught by licensed Bloomington Public School teachers. In fact, our staff actually wrote the book on online learning!
 
Students thrive here at New Code Academy. It's an environment where your child's individuality can shine. We believe in partnering with families to give students their best learning experience.