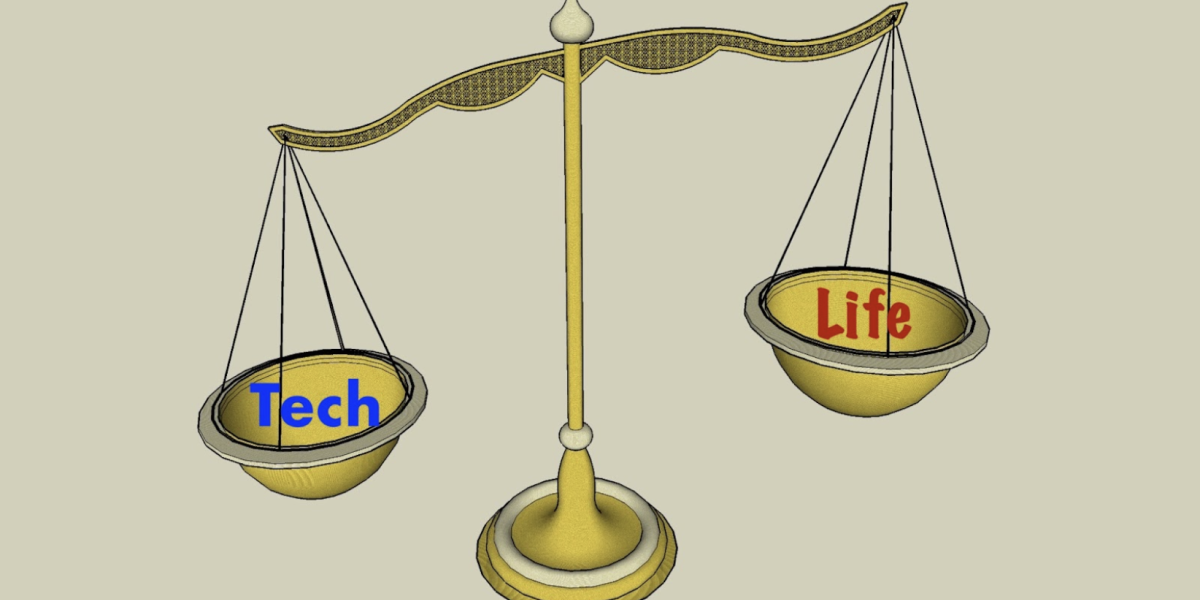 May 30, 2023
Balancing Tech Use over the Summer
Summer break is an exciting time for children, but it can be a challenge for parents to keep their children entertained and engaged during the long summer days.  Many children turn to technology as a way to pass the time, but helping children learn to a create tech/ life balance will give them the tools they need to keep their minds and bodies healthier.  Here are some ideas on how we can help our children learn balance:
Set Limits
Limiting screen time is a tool parents can use to help children create balance.  Think about your family's needs and priorities, then as a family establish technology guidelines and stick to them.  And remember, not all technology use is created equal.  Maybe create a time frame around educational activities, and a smaller amount of time for "consumption" (like YouTube or Social Media).  Educational technology encourages brain activity while consumption does not, so a balance of the two is important.
Encourage Outdoor Play
With the longer, warmer days, there are so many opportunities for outdoor play, from playing sports to riding bikes or even exploring nature.  Outdoor play has many health benefits, including improved physical and mental health, as well as improved sleep.  So not only does play have health benefits, it also is a great way to balance their technology use.
Promote Learning Apps and Games
As I said earlier, not all technology is created equal.  There are many incredible learning apps and games that will allow your child to not only learn but create online.  There are apps for math, reading, and even coding, that promote brain use.  New Code Academy provides a summer learning choice board for students to help students access these materials.
Creative Play
Play is powerful for child development.  Creative play like painting, drawing, building, or musical instruments promotes imagination, innovation, and problem-solving while offsetting the effects of screen time!
Connect with Others
Whether it be meeting up with friends at the park or video chatting, children benefit from a connection with others.  Through technology, children can learn that technology allows them to make these important connections, even when in-person meet-ups are not possible, balancing the negative effects of screen time while promoting connection and support.
By setting clear limits, encouraging outdoor play and physical activity, promoting learning apps and activities, creative play, and connection, parents can guide their children toward a healthy tech/ life balance, and a healthy, balanced summer!  

If you have questions about our this video, or about technology at New Code Academy, you can contact me at rcannon@isd271.org, or you can message me through Seesaw, just look for Ray Cannon.